GENETICS (300)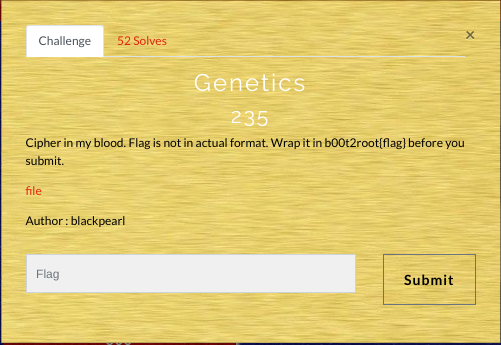 Category: Crypto
Difficulty: Easy(:P)
Writeup :
This CTF was quite an interesting one. This was the first challenge that I solved(1st Blood :P). So to start,a Sequence of characters conataining A,C,G & T was given. So if u know Biology then u know it was a DNA Sequence.
ACCAGTAAAACGTTGAGACAGTTGAATATCAAACTACACCGAATTCATATGTCACAGCGGCCGACACAGATGATAACA 


Thanks to John_Hammond for this Gr8 Katana (https://github.com/JohnHammond/ctf-katana).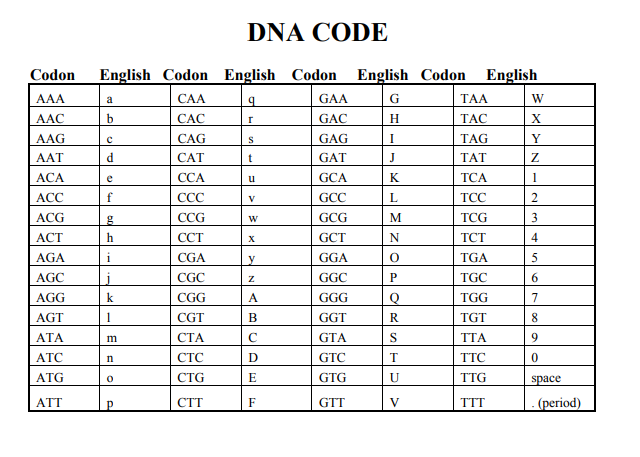 Then Decoding it manually gave me the flag.
b00t2root{dnaCrypto1sAwesome}